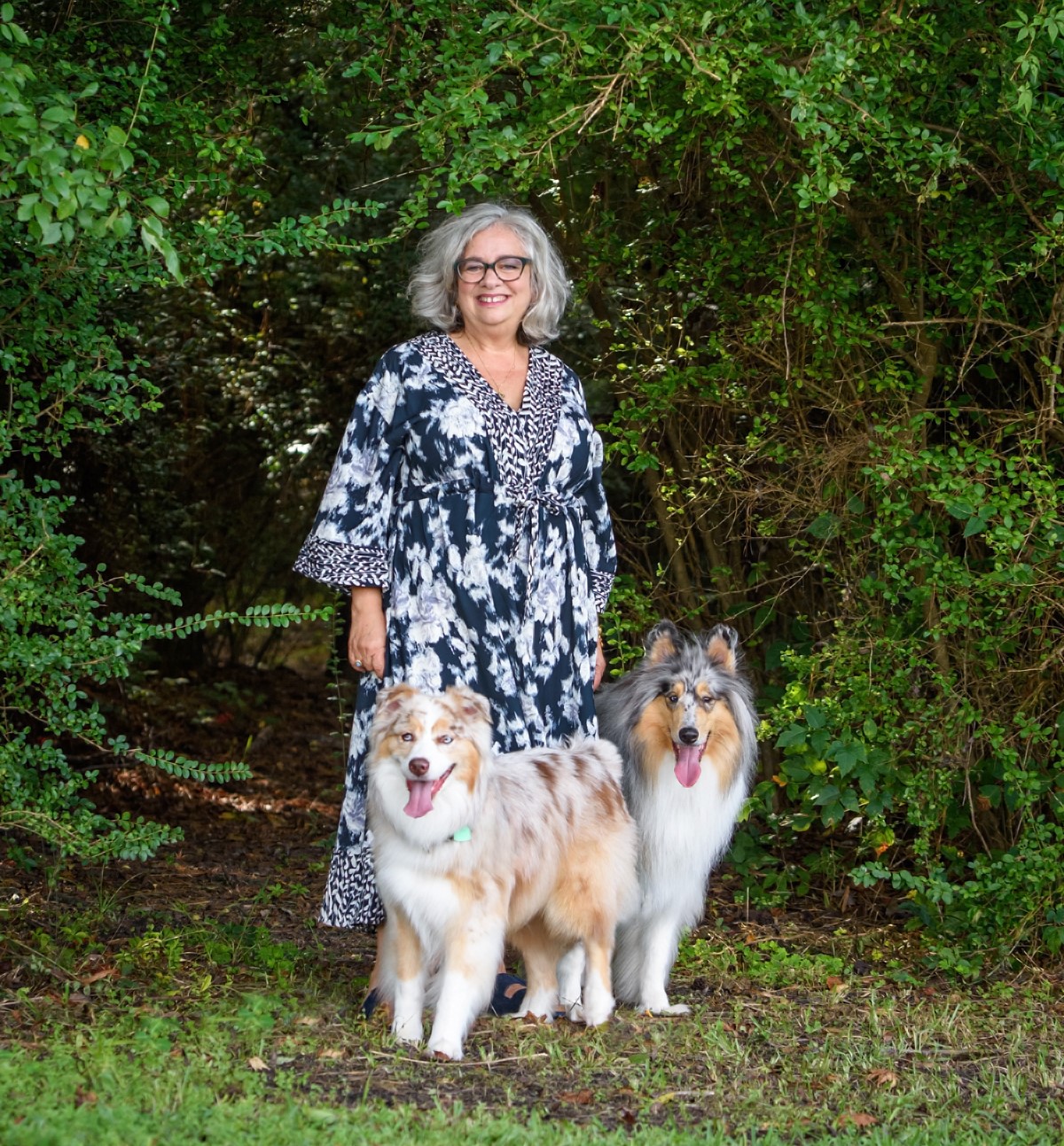 Zelda Bryant
843-330-7507
zelda@bryantrealestategroup.com
Meet Deborah 'Zelda' Bryant
Zelda has the knowledge and experience you can rely on to close your transaction successfully and guide you through the sales process. She is detail-oriented and an excellent problem solver.

In addition, she is knowledgeable about the Mount Pleasant and surrounding Charleston market, current property values, and has a history of successful transactions.

With more than 20 years of experience in real estate and 40 years of experience in financial sales and contract negotiations, Zelda is an expert in her field.

Valuing Personal Services
She will return your calls, text messages, and emails promptly, making sure she communicates regularly.
The source of her success is forming long-lasting relationships and building a foundation of trust. This is why former clients return for transactions and refer their friends and family to her.

Hobbies and Interests
On a personal note, Zelda is an animal lover, with two dogs and a parakeet. She is also an avid collector of art. Her collection includes work by James Harold Jennings, Purvis Young, Theo Tobiasse, and Sam McMillan. She loves to cook, garden, and write as well.
"Zelda is a rock star and the hardest working woman in the business I've ever met."
by charlietownmama
"We felt like we hit the jackpot when we found Zelda on Zillow. We've honestly never met such a hard working realtor.. Because of her, we are in our forever home. There is no one else I would trust for future realty needs. She is our # 1 recommendation!"
by Sara Slocum
"Our experience with Zelda as our realtor was phenomenal! Her knowledge of the local real estate market, financing, and her eye for detail are unparalleled. We were very impressed and would strongly recommend her without hesitation. You can't go wrong with Zelda, she will work tirelessly on your behalf and always do what is best for her clients. We will most certainly use her for any real estate needs we have in the future."
by bklilly876
"After working with 2 failing realtors, we luckily found Zelda and she put her heart and soul into selling our house and she went above and beyond to make it happen! We couldn't be happier!"
by Fernando Fry
"Zelda was the highlight of our selling experience! She was always so quick to respond to any question we had and went out of her way to make this process go so smoothly. She helped us sell our home quickly and for top dollar and was an excellent negotiator. I cannot say enough wonderful things about her! We will definitely use Zelda again whenever we have another house to sell."
by Amanda Harem
"Ms Bryant not only sold our house she helped us prepare it so that it would be presented in the best possible light to be sold which afforded us the opportunity to purchase a new home. Through Zelda's hard work, dedication, professionalism and knowledge of realty, my wife and I were able to close on a beautiful home in a very nice area. Thank you Zelda for all your hard work and patience in helping us achieve getting our dream home. I would definitely recommend Ms Zelda Bryant and her agency to anyone needing to sell or buy a home."
by tbenigma1964
"Zelda is the complete real estate professional. She has successfully represented us in both a buying and selling transaction. Extremely knowledgeable of contract ins and outs and a tough but fair negotiator make a combination hard to find. I have complete confidence in recommending Zelda Bryant as your real estate representative!"
by Burt Tyler